It may be a little close to the date to be posting my wish list, but I'm gonna anyways. Mostly because I find it interesting looking at other people's wish list. Anywhere, in no particular order, here's some of the things I'd love to get this year, some of which are extremely unlikely and expensive.
1. Naked 3
Image from theblackpearlblog.com
I was fairly excited about this when I saw the promo pictures and YouTube videos… but it wasn't until I got to see this in store and swatch it for myself that I fell in love. The colours are just so gorgeous, and I need it.
2. 3DS XL and Pokémon X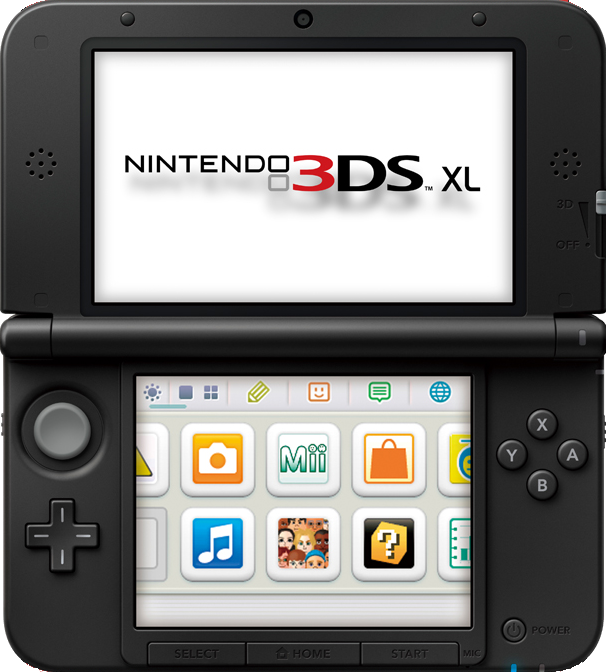 Image from zelda.wikia.com
Image from geekdad.com
Am I ten years old? Quite possibly. But my boyfriend has this, and my best friend is getting it for Christmas, and I don't really wanna be left out >_>… Plus, you get to pet and play with your Pokémon like in Nintendogs. It's possible I want this ~$200 present just for that. Shh…
3. Urban Decay Revolution Lipstick in Catfight
Image from phyrra.net
I honestly could have had this already, if I'd decided this was the lipstick I wanted from David, but I picked another one you'll see in my Christmas haul (is it a haul if I didn't buy it myself?). That said, at the time I wasn't in love with it, and I already have the small sample size one that was a 100 point perk from Sephora a while ago. Buuuuut now I really want the full size!
4. "The Little Mermaid" DVD
Image from futureworld84.blogspot.ca
This was my favourite movie as a little kid, and my VHS is so used that it skips and is really ugly to watch. Since it was rereleased recently, I'd love to own a fresh copy, DVD style!
5. "Unico" by Osamu Tezuka
Image from goodcomics.comicbookresources.com
This is an adorable graphic novel/comic book type book I found in the manga section of Chapters a while ago, and it looks so amazing. However, I'll probably never buy it for myself, since it's about $35… It'd be a great present, though!
6. "The Fall of Arthur" by J.R.R. Tolkien
Image from geekdad.com
This is Tolkien's version of the Arthur story, and since I love Tolkien and King Arthur, I'd love to read this, even though it is technically unfinished. Christopher Tolkien is probably just being silly releasing every little thing his dad ever wrote, but that doesn't mean I don't want to read them anyways!
7. Via coffee and Vanilla or Toffee Nut Syrup from Starbucks
Image from amazon.co.uk
Image from starbucksstore.com
Y'all should know by now how much I love Starbucks, so why wouldn't I wanna be able to make my own at all times!
8. White Lindor
Image from lindt.ca
These may be the best white chocolate ever, it's just so creamy and fantastic. After my advent calendar I'm not craving milk chocolate Lindor, but I am craving the milk chocolate ones!
***
I would have liked to have made this a nice even list with 10 things, but I honestly can't think of one more thing to put on the list, unless I list something I already got or know I will get.
So yeah, that's about everything! Let me know in the comments what you're hoping to get for Christmas!