I apologize for the contest spamming, but this one ends in about two days, so I thought I'd make sure you all had a chance to enter! I promise my next update will be something more original!
Kayla is giving away the whole China Glaze on Safari line at her blog! Such an amazing prize! Check them out below: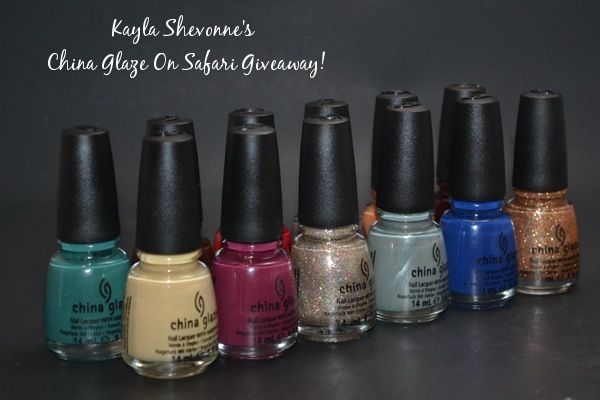 There are also swatches on her blog if you are interested!
Anyways, make sure to enter soon if you're interested since it closes August 3rd!
everyone
can enter!