I thought it would be fun to do a sort of mixed wishlist and shopping list post full of things I both want and also things that I "need".
Of course, I put "need" in quotation marks because, really, does any of us need beauty and fashion items? Not really. But in order to continue my beauty routines and such as I like them, I do need to replace a few things.
Anyways, now that I've bored you with my rambling, lets get to my list:
1. Essie Millionails Treatment/Base Coat:
Image from essie.com
I've been out of this for a while and using my Pro-FX ridge filling base coat, which isn't bad, but my nails have been suffering for the change. The Millionails just really gets along with my nails and helps to strengthen them so that they grow long and healthy with minimal splitting or peeling. Right now, my nails are super short, because they just can't sustain much length without a little help!
2. Black Sunglasses:
Image from beautyangleshop.com
I'm not sure whether this is more of a need or a want, but the only sunglasses I have right now are bright pink fake Wayfarers, and as cute as they are in the summer, I feel like they look ridiculous any other time of the year and most makeup looks don't seem to go well with them. Especially dark lips and clothes of fall and winter. However, just because it isn't summer doesn't mean that it isn't sometimes bright out, and I'd love to have some classy sunglasses to wear now.
3. Dior Pure Poison perfume: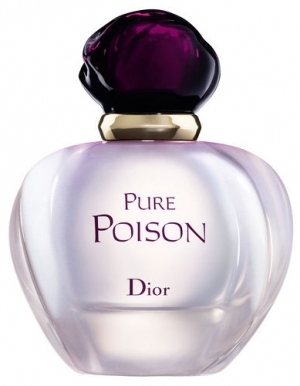 Image from fragrantica.com
This is a pure want. I was looking online for a perfume that smelled like jasmine green tea, since that has to be one of my absolute favourite scents of all time. I would love to walk around smelling like a nice cup of flowery tea, and I considered just getting a jasmine essential oil, but then I found this suggested somewhere online as a mainstream perfume that has green tea and jasmine notes, so I tested it out the next time I was at Sephora. And goddamn is it beautiful! I definitely agree that it has a jasmine scent to it, and it's so clean and pretty! Waaaant!
4. Simple stud earrings:

Image from peoplesjewellers.com
I have become a bit of a jewellery princess since my boyfriend got me my lovely silver ring, necklaces, and earrings from proper jewellery stores, and I've really started to notice how much my ears hate wearing cheap earrings. Since the only good earrings I have are both dangly to some extent, I have to take them out every night, but I would love to have a normal pair that I can pop in and just wear until I want to wear something more special. Sometime small and simple that I can sleep in and shower with would be fantastic. I've found a couple pairs, usually in the "children's jewellery" sections, that are in the $25-40 range, so I guess I'll be saving up for that.
5. Rose gold watch:

Image from target.com
I've loved the Michael Kors rose gold watches for a while now, since watching so many people on YouTube wearing them and giving them away, but now I really want to get one. Of course, I may never have $300 to spend on a watch, but Target has a pretty nice fake one right now for something like $25 or $30 dollars.
6. Urban Decay Revolutions Lipstick in "Catfight":
Image from sophieetc.com
I do already have this colour in a mini, but I love the colour, pigmentation, and formula of this lipstick so much that I want to get it in full size and have it forever. It does cost $26, which is pretty steep, especially considering MAC lipsticks are only $18, but I've never seen anything like it from a cheaper brand, and I am so in love.
7. Bath and Body Works Candles in Espresso Bar, Dolce, and Sicilian Orange:

Image from bathandbodyworks.com
I probably won't get any of these because I have plenty of candles, both fruity and more fall/winter scented. However, that said, I am in love with these three scents! If I had some superfluous money, I would definitely love to pick up one or two of each!
8. New Yoga Pants:
Image from chicaandthecity.com
I love yoga pants for working out, and I currently only have two pairs, one of which is trying it's hardest to fall apart, while I try my hardest to keep up and continue sewing up holes. So I definitely need at least one more new pair of yoga pants. (A not-black pair would be nice for around the house, too, since they're so comfy, but I have dogs and black pants are just a terrible idea on the couch and such.
***
And that's just about everything that I can think about right now. Thanks so much for reading and let me know in the comments some of the things that you're wanting right now!
<3