Once again it's that time of the month: Favourites time! Before we get into it, though, I just wanted to point out that, if you're interested in watching my favourites for the first time ever, I will embed the video below (or click here to watch in HD on Youtube):
Here's a quick peek at everything:
1. Urban Decay's Naked 3 palette:

This probably isn't too much of a surprise if you've seen my reviews of this both on here on my blog and on YouTube, but this has certainly been a favourite this month! I just really feel like these colours are super versatile and beautiful. I constantly turn to this palette whether I want a more neutral or more smoky look, it's just awesome.
2. Dior Pure Poison eau de parfum:

This perfume is wonderful, especially if you like the smell of jasmine (or jasmine green tea, which is what I was looking for when I discovered this fantastic scent!). It's a fairly light floral perfume, without being either too childish or too old or overpowering. I'm definitely in love with this scent and think it will be excellent for spring and summer!
3. Garnier Fructis Damage Eraser Split-End Bandage:

Another product that I've mentioned recently already, but this one product in particular from the Damage Eraser line has stood out for me as something that really gets along well with my hair. It manages to combat—if not fix completely—my often frizzy hair, and just makes it feel super soft without weighing it down or making it feel like anything but soft, clean hair! Definite love. (Here's my review on the Damage Eraser line).
4. Urban Decay All-Nighter Setting Spray:

I can't believe that I've never mentioned this in a favourites post before! I bought this way back when I was in Seattle for PAX 2012, and I've used it constantly and been super happy with it ever since. I guess, since it's such a quick, invisible step it manages to slip my mind each month when I do my favourites posts? I'm still pretty disappointed with myself for never mentioning it though. Also, as I mentioned, I've had this for almost 2 years now, and I'm only about half-way through this bottle! A little goes a very long way. And it may seem like a silly step if you haven't tried it out, but I really do feel like it helps to make my makeup last even longer than it would without the setting spray. I use it pretty much every single time I do a full face of makeup (unless I forget). As I mentioned in the video, this is much more of an All-Time favourite than just a monthly favourite.
Non-Beauty Favourites:
1. Rose Gold Watch from American Eagle

I've been wearing this constantly since getting it… even though I never really use it for its intended purpose (aka: telling time). I think it's really simple and cute, though, and I love it!
2. Bagels & Cream Cheese
Image from cccuisine.ca
Yum. My favourites are everything bagels with cream cheese. I've had a lot of bagels this past month, since they are a yummy, filling, healthier-than-some-options breakfast or snack food. And super easy to throw together, toss in a ziploc bag, and rush out the door. The Jalapeño Asiago bagels from Tim Horton's and the Everything with Cheese bagels from Starbucks are also fantastic with cream cheese. =)
3. Gossip Girl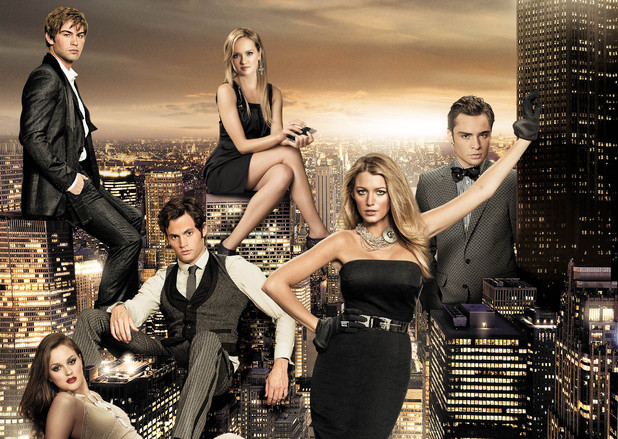 Image from digitalspy.ca
I finally finished, after however many years it's been since this show ended, and I'm so glad I made it to the end finally without ever hearing who Gossip Girl was! I forgot how much I missed this gorgeous, wonderful show, and I know that one day I'll go back and start it from the beginning again, to relive the fantastic characters! If you have never seen Gossip Girl (where have you been?!), you need it. It's wonderful.
***
And that's everything! Let me know either here or on my video what your favourites this past month were, as well as what you think about any of the products mentioned above. Thanks for reading! =)